Feb. 6, 2014 12:01 a.m.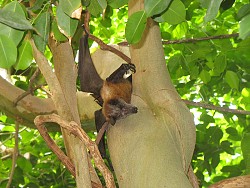 Bees, mason and otherwise, are among our favorite pollinators, but there's another group of pollinators out there that doesn't get nearly as much friendly press: bats.



That's right! Far from being vampires in disguise, bats are actually a vital part of the natural ecosystem, and while you might not know it yet, you really want them in your garden.  See full article.